Greg is the Founder and Managing Member of Mountain Peak investments, LLC. Greg has enjoyed software development since he purchased his first PC in the mid 80's. In 1996 Greg developed his first commercial application and has been developing ever since. When not working Greg enjoys spending time with his wife, 3 children and friends. Summer back yard BBQ's, golfing, bowling or just hanging-out drinking a beer are a few of Greg's free time favorites.
---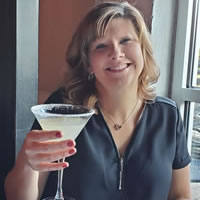 Christina has been involved and inspirational in the company's software since the beginning. In fact, Christina's background in playing and working bingo was the reason Greg built the first bingo application. Christina currently manages Mountain Peak Investments' bingo hall consulting activities and continues to have an active role in all the software design and features. Christina and Greg have been married for 25 years.
---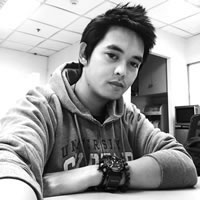 When Ezekiel (Lead Developer) started out learning computer programming, he sneaked out of the library with his favorite Visual Basic book to photocopy all of its pages. Fast forward and he has now been building a wide variety of software applications for the past 10 years. His specialties include R & D, Prototyping, Code Craftsmanship, Data Investigations, Server Administration, Game Design and Development, and Mobile App Development.
Ezekiel is covered with dust while working with his favorite power tools when he is not touching a keyboard. He also enjoys going to the beach with his loving family.
---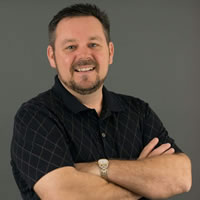 Sam Sims, Founder of Fantasy Games LLC, team member of Mountain Peak for two decades. Sam has worked in all aspects from floor worker to manufacturing in the bingo industry over the past 33 years. An artist by nature, Sam enjoys the creative aspects of game design and the interaction with hall managers and customers alike. Sam is an avid hunter in the Rocky Mountains, easily distracted discussing hunting adventures.
---